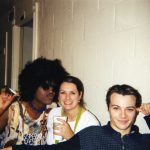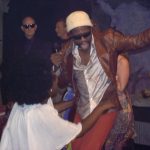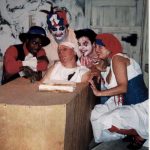 Marc Antonio Pritchett grew up in the greater Washington DC area. After losing his mother at the age of eight he turned to music for solace. This led to Pritchett being cast in the school play. His very first role required him to act, play the recorder, and perform basic stage combat. The impact of that experience resonates to this day.
At the age of 13, Pritchett moved to Georgia where he lived with his grandmother. By this time, he had gained proficiency in the clarinet, the alto saxophone, the bass clarinet and various percussion instruments. He remained a steady member of the school choir and began to teach himself the piano. Pritchett was heavily involved in the theater program, joined the thespian society and began training in the martial arts which culminated in a qualification for the Junior Olympics.
While attending college, his drama teacher helped Pritchett to bring all his talents together. She advised that acting was the only career choice where his music and combat training would be an asset and not a distraction. With that, Pritchett changed his music major to composition and began training in theatrical combat. This would focus all of his talents in a single direction.
Marc Antonio Pritchett now lives in Los Angeles where he makes his living as an Actor, Musician and Fight Coordinator.